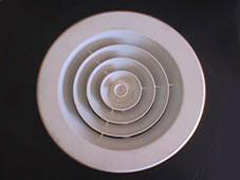 BEV Plastics Pty. Ltd. registered in 2003 is an Injection moulding and blow moulding company based in Braeside, Victoria. Our factory is clean and well maintained with moulding machines. Our clean room enabled us to produce medical equipment plastic products such as vomiting rings. We produce number of plastic products varies in size, colour and material.
Mr. Gangadhar, the Chairman of BEV Plastics, started a tool room in 1994 to produce Blow Moulds and Injection moulds for Australian Packaging Industry. Since then we have grown to produce Injection Moulds, Blow moulds, Diecasting dies, Presstools, jigs and fixtures for Australian and overseas customers. Our current customers are medium to large companies from India, Maylasia, Indonesia, Taiwan, Europe, Fiji, Canada and all over Australia.
A Toolmaker by qualification Mr. Gangadhar anticipated the growing requirements for component supply and started injection moulding in a small way. Company has now grown along with the needs of the customer and is now the single source supplier of precision components.