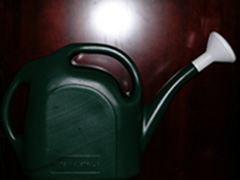 BEV Plastics Pty.Ltd. is an Australian company based in Melbourne. We provide wide range of advanced plastic products differ in size, shape and use of products. We specialise in custom design, machining, production, injection mould, blow mould and assembly of different plastic products. Our newly added sophisticated machines and clean room, enable us to provide medical products such as vomiting rings.
Koppa Engineering Pty.Ltd. is our sister concern producing and maintaining Injection moulds and blow moulds. Equiped with complete tool room machinery and skilled toolmakers, maintenance and troubleshooting of moulds are also taken care of very well. We provides range of plastic products to local and international markets such as India, Malaysia, Indonesia, Taiwan, Europe, Fiji, Canada etc. Our current customers are medium to large companies. We undertake design, mouldmaking and production all under one roof.
BEV Plastics is an established company based in Braeside, Victoria. We are renowned as a one-stop-shop for moulded components, especially in the field of engineering plastics. BEV Plastics is involved in :
plastic products.
Blow moulding.
Injection moulding.
Mould maintenance.
Our product range include Engineering and Medical parts. We are specialised in Automotive parts and household plastic products. BEV Plastics moulds a range of components for:
Automotive.
Medical.
Packaging.
Electrical.